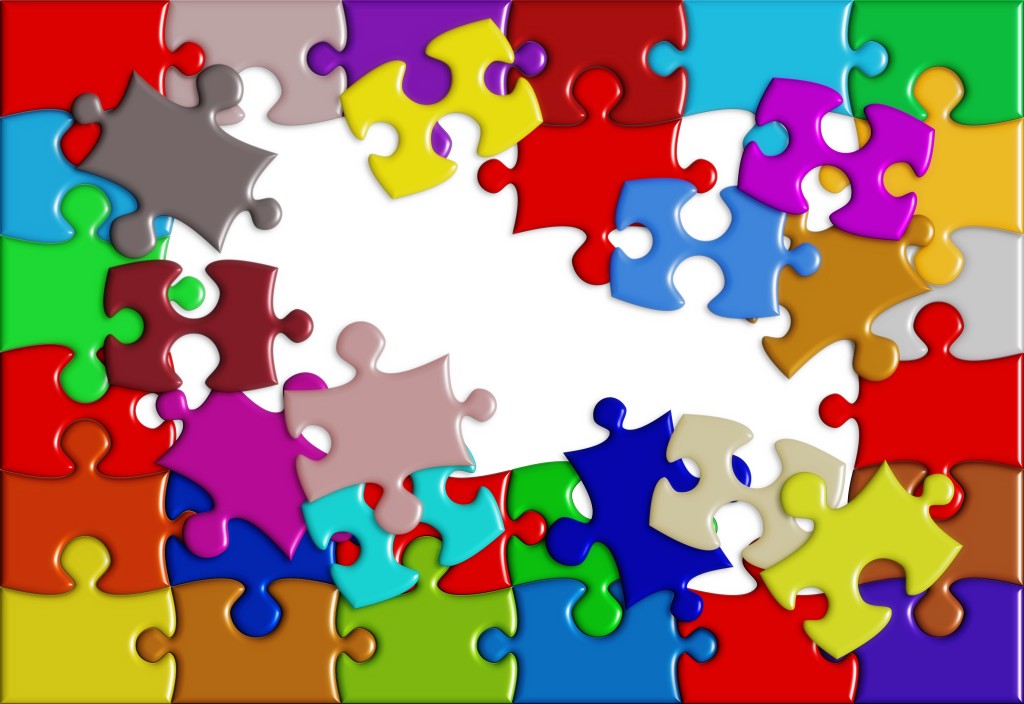 Every week I receive three or four emails from people who are suffering from RP and want to know exactly how much my eyesight has benefitted from the acupuncture treatment I receive and the overall diet and lifestyles changes I've made.
"Do you really see improvements," people will ask. "Exactly how much has your vision increased?"
The answer to the first question is ABSOLUTELY. But the second question is hard to answer because it's not like pulling a string and opening a curtain. The visual improvements I've experienced have come in uneven patches — like a jigsaw puzzle that is slowly being dismantled so I can see through the holes where the pieces once were.
Imagine someone holding up a completed 5.000 piece jigsaw puzzle in front of your face. When I first started my eyesight-healing quest, that puzzle had only a few missing pieces in the very center –allowing me to see through that hole. There were also a few missing pieces midway between the center hole and the right and left side borders of the puzzle. The rest of the puzzle was a solid block. Now that puzzle is full of missing pieces. The hole in the center of the puzzle has gotten a little larger. And midway between the center of the puzzle and its right and left side borders, it looks like large sections have been dismantled, enabling me to see clearly in areas that were once blocked. The top of the puzzle is still largely intact, until you get to the top left and right side corners. Those pieces are now missing too—enabling me to see my husband's entire 6 '2 frame if he's walking to the left or right of me.
I still struggle to get around in the dark or in dim light, and there are still plenty of puzzle pieces blocking sections of my daytime vision. But the improvements I've experienced have been life changing for me. I no longer feel like a powerless victim waiting for this disease to strike again and take what's left. I've taken charge of my eye health and now know I can effectively fight back and protect what's mine.
The key, at least for me, has been adopting a holistic health approach that includes a combination of naturopathy and acupuncture.
I've revamped my diet – including daily green juicing, eliminating processed foods as much as possible and reducing my coffee intake
I've upped my cardio workout routine
I've reduced my stress
I've let go of negative energy
I've increased my intake of antioxidants and other key nutrients
I've adopted daily eye exercises and acupressure
I incorporate daily micro-current stimulation
I undergo periodic acupuncture and laser light therapy treatments designed specifically to treat RP
The acupuncture treatment is key for me. But it's still only one critical piece of my overall eye health strategy. I've learned that if I want to save my eyesight, most of the work is up to me.