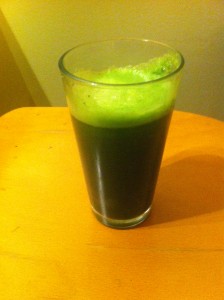 I've been trying to find the energy to post about micro-current stimulation and fulvic acid for the past few days. But between Christmas tree hunting, holiday shopping, having fun with my family and …well…parties, it's been pushed to the back of my mind.
What I know for sure at this point is that there is no quick fix to saving our eyesight. It's a continuous journey with a constant focus on diet, lifestyle, emotional health, physical exercise, eye exercises, plenty of vitamins and minerals, and ongoing stimulation through alternative therapies such as micro-current stimulation and specialized acupuncture.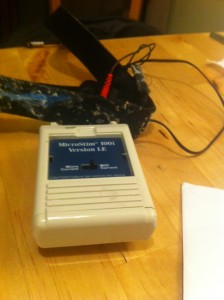 For this holiday season, I'm choosing to make emotional health and FUN my biggest priorities (while still trying to maintain some semblance of my eye health plan). So here's my strategy for the next few weeks:
Green juicing every day
Daily morning eye exercises
A healthy, vegetable-filled lunch
Ongoing vitamin and mineral supplements
Regular cardio workouts
Twice daily microcurrent stimulation (that's a pic of my microstim unit, which I purchased through www.bettereyehealth.com)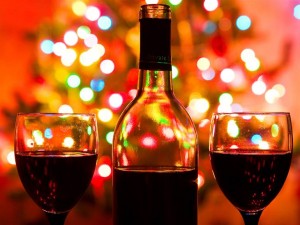 And as much fun as I can manage –including occasional glasses of wine, coffee with Baileys, all my favorite foods and desserts, and lots of holiday music blaring from Pandora.
I'll be back in January with more informative posts, including an interview with Dr. Marc Grossman, an optometrist-turned-natural eye health practitioner who is at the forefront at integrated, holistic eye health.
Until then — wishing all of you an amazing holiday season.
P.S. If you haven't already joined and are interested, I've started a Determined to See Facebook group that features ongoing, interactive discussions on integrated eye health. To join, click here.