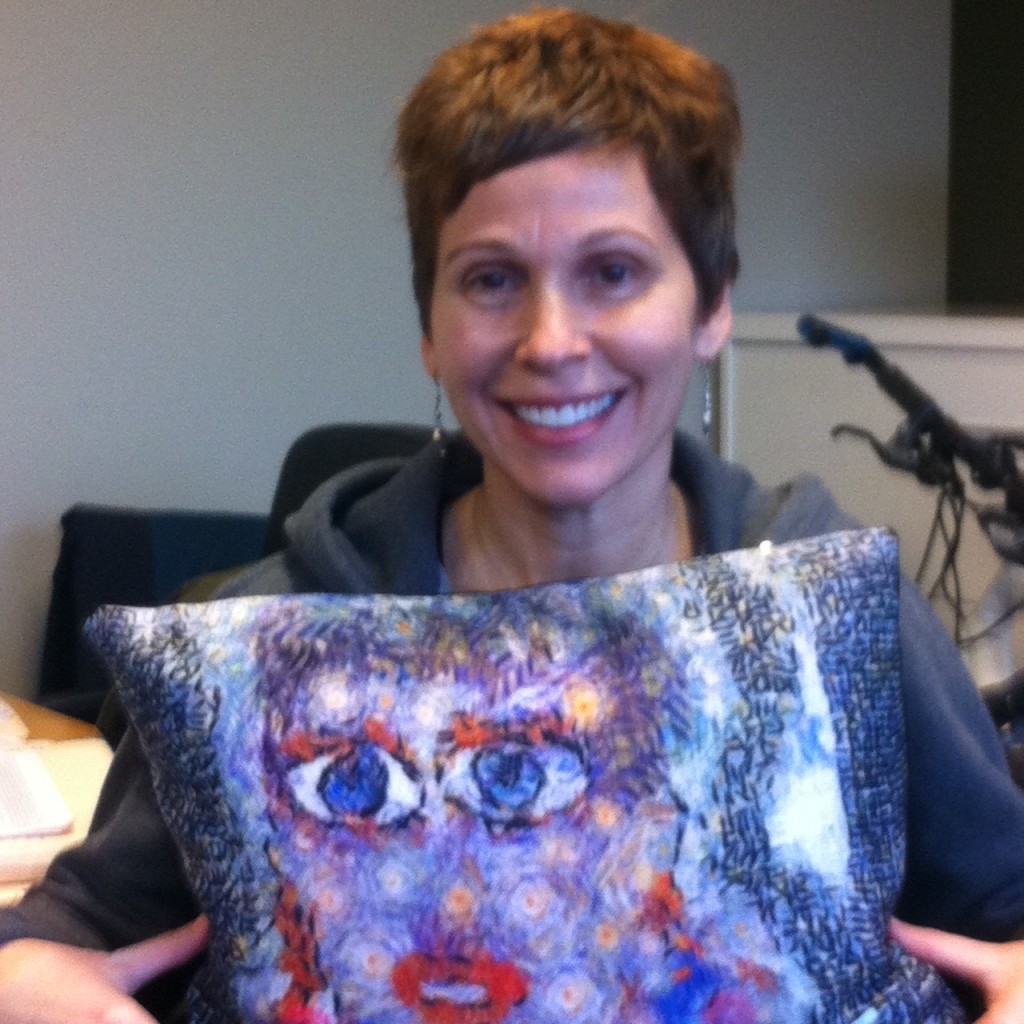 I received this early Christmas gift from my new friend Jeanne Aufmuth, a San Francisco film critic who also happens to be stuck with RP.
It's already become one of my favorite possessions because every time I look at it, I'm reminded of my determination to see.
My pillow—called Snake Eye–is one of a series of unique Eye Will pillows designed by Jeanne as part of an RP fundraising effort. They sold out quickly but I'm hoping she'll create more of them so the EYE Will message will make it's way into homes across the globe.
Jeanne's efforts to raise awareness and funding while doing everything in her power to save her eyesight has inspired to do more to raise awareness about the eyesight-saving benefits of specialized acupuncture and other integrated health approaches. I plan to start a movement in the acupuncture/naturopathic community that will lead to more trained practitioners and, in turn, make treatment more accessible and affordable for all of us.
That's my Focus for 2015. Hope you'll all join me.