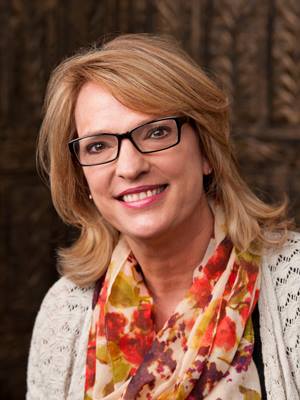 I've been hearing about Lizbeth Ryan, an eye acupuncturist in Bentonville, Arkansas, for a few months now. Several of her patients have contacted me to tell me about her; and speak highly of her comprehensive treatment and her affordable treatment prices. A couple have also shared with me eye image scans from their visual field tests in her office—which show clear improvements.
I recently talked with Lizbeth to learn more about her background, her practice and her Retinitis Pigmentosa treatment approach. Here's what she had to say.
 IR: How long have you been treating patients with degenerative eye diseases? And why did you start?
 Lizbeth Ryan: In 2003, Per Otte (who developed the micro-acupuncture system for eye treatment that many eye acupuncturists incorporate) hired me to work with him at his Arkansas practice and trained me in his methodology. I worked with him on and off for six years. In 2008, he shut down his practice there—eventually reopening it in West Virginia, and I moved to northwest Arkansas to be closer to my family and opened up my own practice here.
IR: Tell me about your treatment protocol for RP.
 Lizbeth Ryan: I offer a comprehensive treatment that incorporates the micro acupuncture system I learned from Dr. Otte with the Acunova system that was developed by the Boel Clinic in Denmark. I've found that I have the best treatment success when I incorporate both of these methodologies. I usually do two Acunova treatments in the morning, followed by two micro acupuncture treatments in the afternoon, with a total of three treatments on Mondays and two treatments on Fridays.
IR: Why do you do so many treatments each day?
Lizbeth Ryan: Because I think it's critical to the treatment's success. The points we use are very precise and we are going deep into the network of a patient's blood vessels. By hitting those areas again and again, it helps stimulate blood flow on a very deep level—which in turn helps stimulate the eyes.
IR: Pretend I'm a new patient; walk me through the treatment I can expect.
 Lizbeth Ryan: The first day, patients are given a visual field scan and acuity testing for distance and near vision to see exactly where their eyesight is at.  I also do an individual consultation with them. Then we start the treatments. I do my treatments in group sessions so we can have a group discussion about eye health and overall health, and I can answer any questions that arise. Then, on the third day of treatment, I do another round of tests to see where patients are at. At that point, almost everyone can see some sort of improvement — which is important because positive attitude contributes to treatment success. And then we keep going with treatments.
IR: Why do you do the visual field scan on the third day vs. end of treatment?
Lizbeth Ryan: I repeat the visual field scan on the third day because by the end of the week, eyes can get blurry from all the treatment – which just means that the treatment is doing it's job. But this way, both my patient and I get a sense for how the treatment is working for them.
IR: How often do you recommend that RP patients return for treatment?
Lizbeth Ryan: That's a hard question because there are so many different types of RP and so many different patient attitudes –which all effect treatment. There is no real standard. For the first time, I recommend patients come for two weeks if they can so we can really hit it hard. After that, it all depends on the patients. Some patients return three times a year for a week of treatment. Others only come once a year and that's enough for them. I usually tell them that if they notice that their improvements are slipping, they should come back for another round of treatment so we don't have to start from scratch. What I've found is that if they stick with a protocol that works for them, they will see improvement over time.
IR: How much does your treatment cost?
 Lizabeth Ryan: I charge $55 per acupuncture treatment. I also charge $55 per visual field test, which includes the eye image scan for the patients to take home with them. If patients do the full treatment I recommend for a week (seventeen treatments along with the two visual field scans and acuity tests) the total cost for the week is $1,045.
IR: As you know, there are so many people struggling with RP and accessibility to this treatment is a huge issue for them. We need skilled eye acupuncturists who are willing to offer wide scale, comprehensive, affordable training for interested acupuncturists. Is this something you have considered offering?
 Lizbeth Ryan: Absolutely. In fact, it's something that I've been thinking about for a while and have started outlining. I envision it being a comprehensive 15-hour online continuing education course that would feature videos with me demonstrating the points. This is important because the points are precise and it's not enough to just tell people which points to hit. It requires training them on how to find those points, and how to go deep enough to really hit the network of vessels that will get the blood flowing. I also plan on spending a lot of time educating practitioners on how to do the visual field tests and read the scans because the testing is so key to objectively demonstrating the benefits of this treatment.
For more information, visit www.macupuncture.com or call 479-464-4000.