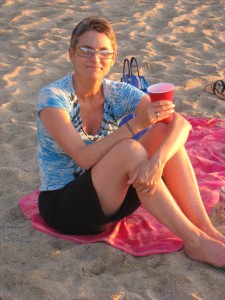 Living with RP is a journey—a fact that is hammered home countless times a day and over the course of time.
The obstacles are familiar and legion – from a small barking of shins on an open dishwasher door to the larger more difficult loss of independence and a driver's license.
Like all journeys, this one is a true expedition. I started mine by exploring the miraculous mysteries of traditional Chinese medicine in the form of acupuncture. Acupuncture specifically targeted for the eyes – twice a day, five days a week, for two weeks.
This phase of my adventure gave me a desperately needed boost; by jump-starting dormant cells I gained a positive outlook, fulfilling friendships with fellow RPers , and the will to continue to fight for my sight.
But as the physical results of dedicated acupuncture slowly faded, it dawned on me that a weekly regimen of needles couldn't hurt. I researched acupuncturists and discovered something both timeless and new: acupuncture isn't meant solely for eyes (or fertility or pain et al). Traditional Chinese medicine in the form of acupuncture is a whole body experience – and that whole body works in unison to learn to cure.
The weekly treatments – one hour a week – have made a marked difference in my sight. I can discern colors, I can recognize faces, I can see my food in a darkened restaurant. More importantly, by NOT focusing so intensely on my eyes, I feel more confidence in them as they should be – a natural and healthy measure of my being.
This relaxed and balanced approach is a personal choice. My gut says its right and it's working.
In order to further understand the whole body approach to acupuncture, I enlisted the help of my friend Ingrid Ricks, who is exploring this symmetrical style of treatment along with me. We are embarking on a six-month investigation of weekly whole body treatments, about which we will chart our progress and post notes and observations. Stay tuned! – Jeanne Aufmuth

 ***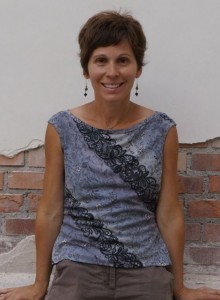 Like Jeanne, I've benefitted greatly from the specialized eye acupuncture treatments I've received during my eyesight healing quest over the past two years. Along with regaining a little eyesight, I've regained confidence and hope. But the stress and juggle of leaving home every three or four months for a week of extensive acupuncture treatment has taken its toll on my home life.
I decided that this year is about balance. And like Jeanne, I've started thinking about the whole-body philosophy behind traditional Chinese medicine. So I was thrilled when she asked me to join her in this real world, balanced eyesight-preservation experiment.
I've found a local acupuncturist who comes highly recommended and works in my husband's office building – which means I have to walk only one flight of steps to get to her office. I see her once a week and her treatment changes each time depending on what my body tells her. I can't tell yet if it's making a difference in my eyesight. But I know my weekly treatments are increasing blood flow and circulation because I can feel it throughout my body. And I know that's a good thing.
Jeanne and I are taking a low-key, "unscientific" approach to our study. We're not undergoing testing each time. In fact, rather than eye charts and visual field tests, we are using real-world measurements to determine what, if anything, changes in our eyesight over the next six months. I'm picking two key measures: how much of my daughters' faces I can see when I look at them across our dining room table, and how many keys on my computer keyboard I can clearly see when I'm looking at it (currently I see two clearly – though I can see most of the keyboard in a blurry sort of way.)
Jeanne and I have also decided to ditch the cabinet full of herbs and supplements we've each amassed and replace it with Retina-Complex, an eye formula from Europe that my good friend and fellow RPer, Natalie Watkins, recommended. It costs $55 for a one-month supply – but seems to have all of the necessary eye nutrients and is less complicated and costly than all the other supplements we've been juggling.
I will also continue to eat healthy (except for on weekends), exercise and think positive thoughts. But most of all, I'm focusing on enjoying life and not being so obsessive about my eyesight. Like Jeanne says, it feels right,
We'll keep you all posted. – Ingrid Ricks