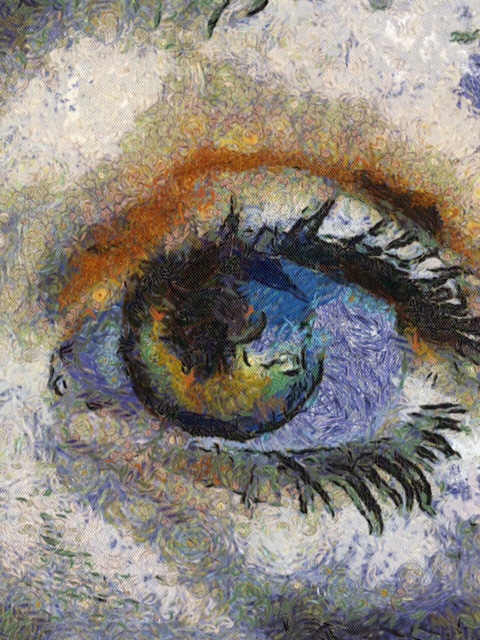 Eyes and art enjoy a long and storied history and why not – the eyes are the windows of the soul. What better inspiration for the creative mind than attempting to capture the eye's shrouded and brooding mystery?
When my youngest child went off to college, I started tackling that long list of dreams that were not fully realized. One of those was art – though I could barely draw a stick figure. I'd heard the rumors that an artist lives inside all of us and decided to see for myself.
My beginnings were sketchy- no pun intended. I started with watercolor and when I tired of that medium (not edgy enough) I moved to collage which satisfied my passion for all things paper. From there I decided to take my iPad for a spin and voila I discovered my oeuvre!
What started as doodles naturally segued to eyes – always on the forefront of my mind. In turn that blossomed into a thriving pillow business yet always with an emphasis on the enigmatic eye.
Like me, I assume you are preoccupied with your eyes. This post is rather self-serving as I don't have the answers or hot RP tips. Except to declare that art is a pristinely cathartic skill for taking one's mind off of the daily struggles of our affliction. A focus outside yourself and into a unique form created from imagination and folly.
The iPad offers brilliant apps both intuitive and challenging. As an added bonus it is crisply colorful, very well lit and compact enough that your art and ideas are ever at your side. Give it a try!
As a way to encourage myself to continue creating I've crafted a new instagram page dedicated to the fruits of my labor. Not only can I share my vision; it encourages me to keep "painting", keep persevering and to make something beautiful out of the incessant negativity of visual impairment.
Follow my artistic journey on instagram at @eyewillartistry