I first read about TUDCA (Tauroursodeoxycholic Acid) three years ago and was so excited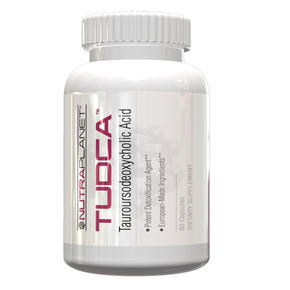 about it's potential to preserve photoreceptor cells in people with RP that I immediately made an appointment with a Traditional Chinese Medicine (TCM) practitioner and asked if I could buy it from her. I figured that since TUDCA is a synthetic form of bear bile–which has been used for thousands of years in TCM to treat blindness–she would know all about it.
 I was wrong.  Because TUDCA is a synthetic version of the real thing, she had no idea what I was talking about. After conducting a few Internet searches and striking out, I gave up on TUDCA and eventually forgot about it.
Then, a few weeks ago, I saw a post from Dr. Andy Rosenfarb in an RP treatment and research group on Facebook.  In answer to a question someone had posted about effective supplements for RP, he listed TUDCA as part of his standard treatment protocol.
I immediately emailed him to find out his thoughts on TUDCA and where I could purchase it. Acoording to Dr. Rosenfarb, TUDCA is a strong antioxidant that has been shown to protect nerves in the brain and the eyes. It also improves liver function–which is directly related to eye health. He says he uses it as a first line of defense for RP patients and notes that sixty percent of his patients who use TUDCA have experienced improved night  and peripheral vision.
Since then, I've researched everything I can find about TUDCA and RP and have come across some promising information. Researchers at the University of Iowa have tested TUDCA on lab mice and found that it repeatedly blocked photoreceptor cell death in two different mouse models of RP. Based on these positive results, I've read that the Foundation Fighting Blindness plans to fund a clinical trial sometime this year — though I can't find any specific details. More research needs to be done and it could be that TUDCA is only effective for certain types of RP. But because there seems to be virtually no negative side effects, it sounds like TUDCA is  worth trying.
 To read a report on Foundation Fighting Blindness Web Site, click here

To read the University of Iowa study, click here  
Where to Purchase TUDCA
For the past couple of weeks, I've been using TUDCA in powder form that I purchased through Amazon because there was no pill form available. But Dr. Rosenfarb just announced that he now has access to TUDCA in pill form which can be ordered directly through his clinic www.acupuncturehealth.net 
There is also a company called Nutraplanet that sells TUDCA in pill form but their web site currently says that they are out of stock.
Dosage
Dr. Rosenfarb recommends a daily dose of 500 miligrams, adjusted by weight for kids.
Side Effects
I've been mixing 500 miligrams of TUDCA into my daily green juice and haven't experienced any side effects, though I've heard from a couple of people who say TUDCA  (at least in powder form)has made them sick to their stomach. Dr. Rosenfarb reports that a few patients have experienced loose or burning stools, but says that the issue went away when dosage was reduced.
How Long?
If you are interested in trying TUDCA, Dr. Rosenfarb recommends sticking with it for six to twelve months to determine if it is beneficial for you. He says that it's slow-acting and can take that long to see results.
On a separate note, Dr. Rosenfarb has recently put together a Retinitis Pigmentosa and Acupuncture Treatment Guide that has some great information. To check it out, CLICK HERE.