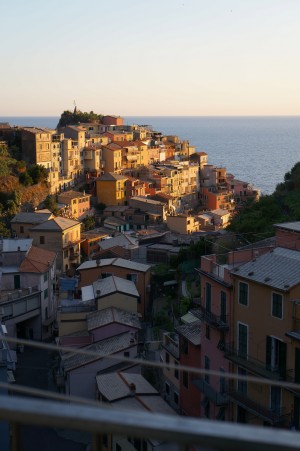 I've been in Italy for the past week—part of a dream vacation my husband and I have been planning with our two daughters for years. And in case I needed a reminder of just how critical eyesight is, this trip has been it.
Whether it's navigating crowds, catching trains, climbing stairs or playing cards with my daughters, eyesight is the common denominator.  And that's before even getting to the real reason for the trip: which is to SEE the incredible history and beauty Europe has to offer.
I'm a big believer in the power of putting intentions out into the Universe.  So in case I've not been shouting loud enough, here it is again: I want my eyesight. I want to see my daughters grow up and have children of their own. I want to watch my husband grow old and see myself grow old with him. I want to travel the world and see every amazing wonder there is to see.  And I want to see my computer screen when I write about it all.
There have been days during my quest to heal my eyesight that I've worried about the expense and time associated with seeking out alternative treatments and have wondered if it's worth it.
This trip has been a resounding kick in the pants for me. If I had cancer, I would be seeking out every treatment possible to beat the disease—and worry about finances later. I know nothing in life is certain and that there are no guarantees that the treatments I'm seeking out will do the trick. But my eyes are worth the gamble and I'm determined to do everything in my power to maintain the vision I have.
Our current stop? Cinque Terra – one of the most beautiful spots in the world to SEE.