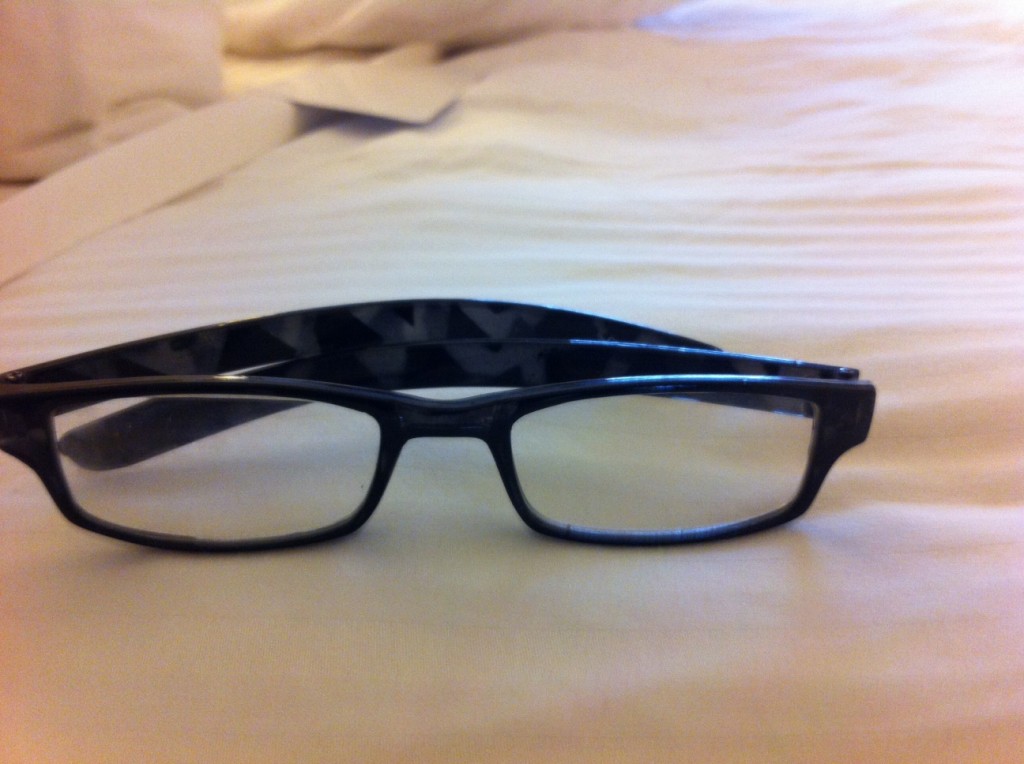 Day 2 treatment was a lot like the first:  laser therapy for the first treatment, electro acupuncture for the second treatment — with micro acupuncture (needles in the palms of my hands and bottoms of my feet) incorporated into both.
I'll break out the reasoning for each treatment in upcoming blog posts.  My takeaway from Day 2 comes down to these five things:
1)  My adrenal glands are shot. Like the tongue, Dr. Rosenfarb told me that a patient's pulse (and the spot where he takes the pulse), gives him a reading on different organs and different things happening within a person's body. And like my ear reading from Day 1, my pulse reading indicated that my adrenal glands are in trouble. These are the fight or flight glands – the ones that apparently put out the inflammation fire in your body when it heats up. These aren't currently working for me,  so I need to start doing something about it — namely reduce stress, reduce workload, and relax more.
2)  I need to incorporate deep breathing techniques. Dr. Rosenfarb says there are lots of reasons for this – but the gist is that deep breathing relaxes a person's body and promotes healing.  I'll write more about how to do this in a later blog post.
3)  When working on the computer, reading glasses – particularly glasses with a yellow or rose tint to them — are key for reducing eye strain and protecting eyes from the computer screen.  I've got to purchase a pair of tinted glasses. In the meantime, my $5.00 drugstore glasses are getting some serious use.  The other key is to take a ten-minute break after every twenty to thirty minutes of screen time.
4)  Dr. Rosenfarb's treatment is clearly working for people struggling with RP.  After my first post about heading to treatment with Dr. Rosenfarb, I was contacted by three separate people with RP who wanted to share how Dr. Rosenfarb's treatment has helped improved their eyesight and quality of life.  It's inspiring to have them share their stories and I'm going to ask them if I can share them publicity on this blog.
5)  I've got an amazing support system.  I've received so many well wishes from friends as well as people I don't know who are sending their healing energy my way.  It means everything to me.  THANK YOU.