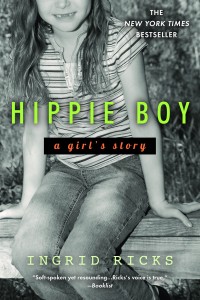 In some ways, this post doesn't have much to do with my eyesight-healing quest. But I think that every once in a while, we need to just stop and enjoy life and CELEBRATE the victories. And today is a big day for me. Penguin is releasing my memoir, Hippie Boy—which I first self-published two years ago—nationwide as a trade paperback today.  It's a dream come true for me, and it was in part my struggle with Retinitis Pigmentosa that prompted me to write this story and get it out into the world.
Yesterday I had the opportunity to be talk about Hippie Boy and it's correlation to my journey with RP on the New Day Northwest morning show in Seattle. I'm convinced there is huge connection between emotional health and physical health – and think some of you will identify with this. But I also just wanted to share it with you.
Here's to happiness, our dreams, and embracing every moment!.