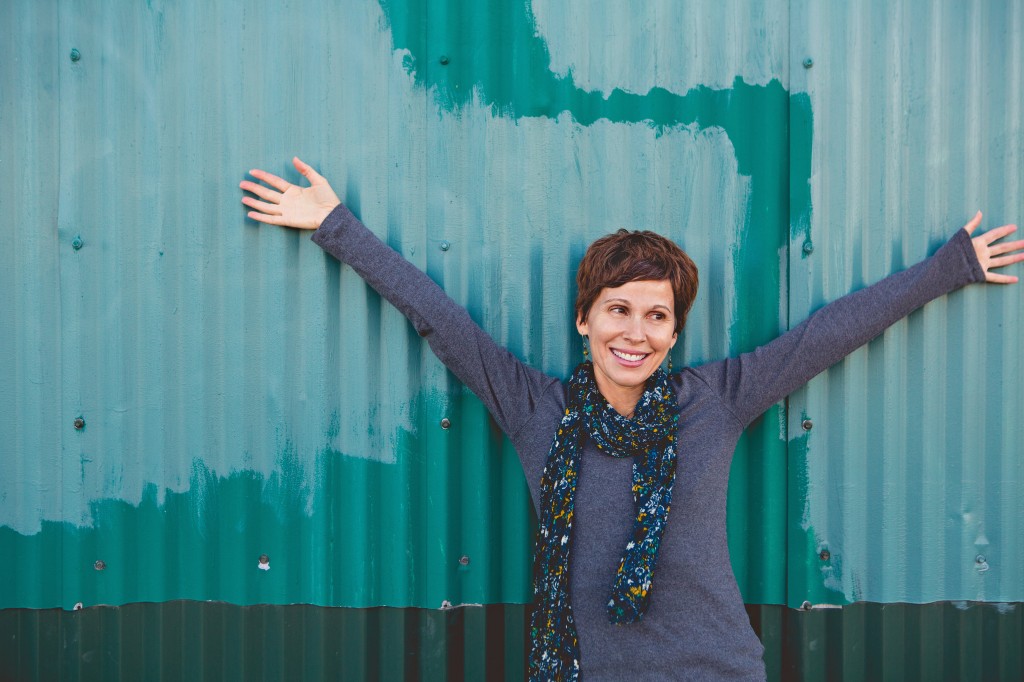 It's been a year since I walked into yet another retinal specialist's office—this time hoping that her stem cell research might offer an answer for my eyesight—only to be told once again that there is no hope for me and that I was quickly running out of time.
Though I'm still paying off that visit ($1,200 for an afternoon's worth of tests and gloom & doom), I'm grateful because it finally gave me the kick in the pants I needed to take matters into my own hands and do everything in my power to save my vision.
A year later, I feel like I've found an answer that works for me—and believe that if I stick to it, I can preserve the eyesight I have left (and maintain the bits of improvement I've experienced).
Over this past year, I've tried every alternative/naturopathic therapy I could get my hands on:
I've undergone acupuncture treatment with Dr. Yu in Canada, with a local acupuncturist in Seattle and most recently with Dr. Rosenfarb in New Jersey
I've ingested three months worth of expensive algae pills from Israel
I've downed various concoctions of Chinese herbs
I've played around with a variety of vitamin supplements
I've undergone extensive food allergy testing and blood work
I've incorporated regular eye exercises and acupressure into my routine
I've upped my daily exercise and have been more conscious about managing stress
Because RP represents a group of disorders and so many variables are involved, I think it's impossible to find a one-size-fits-all solution. What helps one person doesn't necessarily help the next.  Beyond that, I've not found any one thing that resembles a magic pill for this.
I think eye exercises, vitamin supplements and an overall healthy lifestyle all play an important role in managing this disease. But of everything I've tried this past year, I believe these are the two most critical keys to preserving my eyesight:
Diet Changes
Treatment with Dr. Rosenfarb
Diet Changes
By diet changes, I mean I've completely revamped the way I eat to reduce inflammation and increase circulation in my body. I now start every day with a large glass of filtered water and a freshly made juice consisting of kale, cucumber, celery and Chia seeds.  I've cut out ALL sodas, almost all processed food and have reduced my coffee intake to one eight ounce hemp mocha a day. I've greatly reduced my meat, sugar and gluten intake and am trying to focus as much as possible on fresh vegetables and fruits  (I still indulge in a big platter of nachos occasionally – but that's now the exception, not the norm).  For more information on diet, I highly recommend checking out the resources at www.kriscarr.com. I also recommend reading this interview with Dr. Damon Miller, who also treats RP and has been speaking out about the correlation between diet and eye health for years. He offers an extensive, affordable home treatment program that  has been beneficial for many RP patients.
Treatment with Dr. Rosenfarb 
I didn't want to start treatment with Dr. Rosenfarb because it meant traveling across country, incurring more expense and leaving my husband and daughters for a week or two at a time. But I had grown to respect him and his work so much over the year that I decided I had to go for it—at least once.  My plan was to undergo his treatment, see if it helped me and, if it did, have my local Seattle acupuncturist undergo his RP treatment training course. But I experienced such good results during one week of treatment and liked him so much that I realized I don't want to trust my eyes with anyone else.
Dr. Rosenfarb hasn't promised to restore my eyesight.  He can't guarantee that he will be able to maintain the improvements he's been able to obtain for me—or that ongoing treatment with him will ensure that I save the eyesight I have left.  What he has promised me is that he'll do everything in his power to help me.  He so experienced in treating degenerative eye diseases, so determined to keep searching for answers and collaborating with experts around the world, and so committed to getting his treatment methods measured by Western medical standards that I know he's the right practitioner for me.
I'm not sure where the future will lead.  It's hard to maintain cross-country trips from both a cost and time standpoint — and it puts a burden on my family every time I leave. But like all of you, I want my eyesight desperately and I really believe in Dr. Rosenfarb.  The good news is he that's offering training to interested acupuncturists, and more and more practitioners are starting to recognize that Eastern medicine can help treat degenerative eye diseases. So I'm hopeful that soon this treatment will be more accessible and affordable for all of us.
Many of you have emailed me asking for more specifics about Dr. Rosenfarb's treatment.  All I can do is share my experience (scroll down through recent blog posts for broader information or click here to read results) and encourage you to do your own research..  But whatever you do, don't accept "no hope" for an answer.  Because the one thing I've learned over this past year is that there is plenty we can do to help preserve and improve our eyesight.