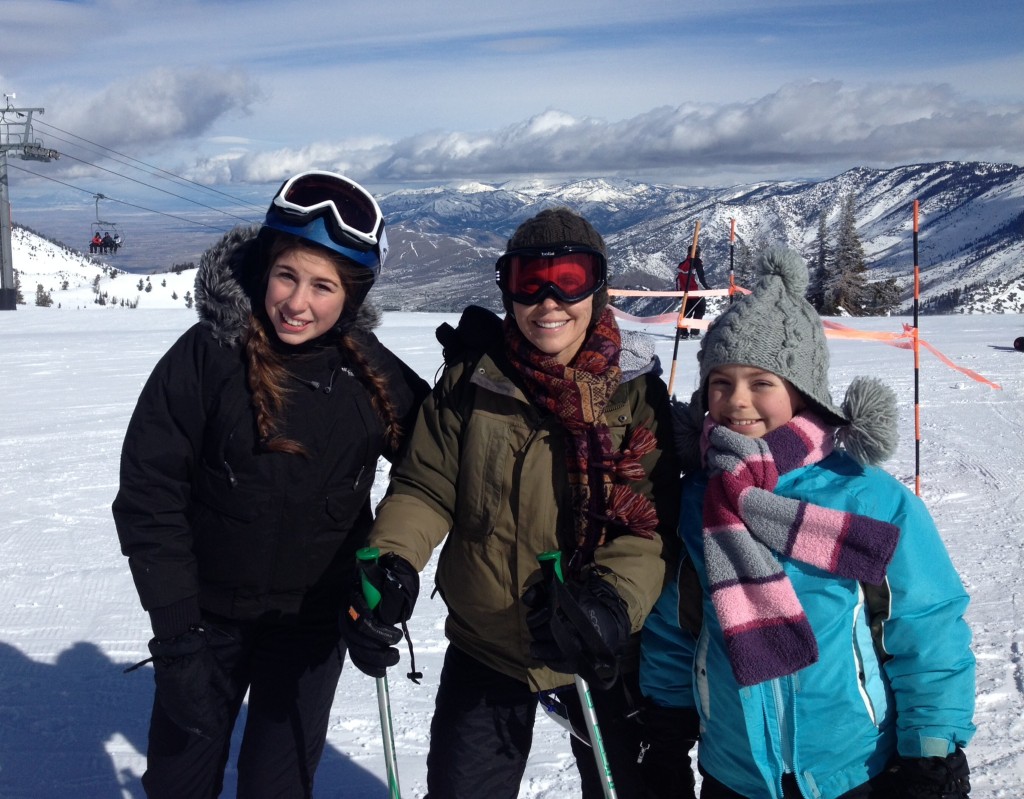 Last year at around this time, I was holed up in a hotel room—sobbing over my latest doomed prognosis from a retinal specialist while my husband and two daughters bonded on the ski slopes.
This was our third family ski trip and like the others before it, I chose to sit it out, telling myself there was no way I could ski with only a few degrees of central vision and a strip of blurry vision in my outer periphery. I had only skied three or four times in my life and hadn't been great at it when I had a panoramic view of the slopes. So how could I possibly think of doing it now?
Maybe it's because my yearlong quest to save my eyesight has empowered me and made me realize that there is plenty I can do to save my remaining vision. Or maybe it's just because I'm tired of missing out on family activities. Whatever it is, something clicked inside of me recently and I've decided I'm done letting my eyesight hold me back. Two days ago, I put on the winter gear, strapped on the downhill skis and hit the mountain. It was an admittedly rocky start—but not because of my eyesight.  I just couldn't remember how to ski. Luckily my husband was patient and two days in, I'm now traversing my way down the slopes with the rest of them. It doesn't matter that they're faster. I'm doing it and we're all having fun. My daughters both told me that watching me ski made them forget that I even have a vision problem.
The burger and beer in the lodge after a few hours on the mountain haven't sucked either. Amazing what a change in mindset can do.