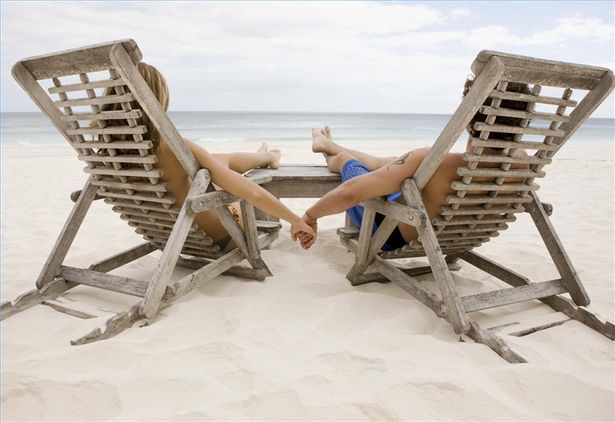 I love hiking and nature. So for Mother's Day, I told my husband and two daughters that I wanted to head to Discovery Park—a huge wildlife park in Seattle that features a variety of hiking trails, including one that takes hikers down to the beach and to a very cool, old lighthouse.
My daughters ran ahead and took a shortcut down the bluff while John and I picked our way down a narrow trail packed with at least a couple hundred scattered wooden steps (with very spotty railing) that eventually led to the beach.
On top of the uneven wooden stairs that seemed to spring out of the dirt trail without warning, the trail was surrounded by trees that shaded the area and made the light dim.  I managed it—but only because John was at my side, holding my hand and calling out to me whenever we neared a step.
It made me realize how much energy I devote every day to this disease, and how much I just want to not think about it. So here's my goal for the next week and my challenge for all of you: Let's forget that we have RP for an entire week. Let's pretend to be normal-sighted people and focus on all of the things that we can do rather than what we can't, or what we struggle with. And then let's all share our experiences here on this blog a week from now.
Along those lines, I just want to say thank you to all of you for the positive energy you are always sending my way. On the days I get a little discouraged by this lifelong eyesight-saving quest and the enormity of it all, it's the words I receive from some of you that help me to keep plowing forward. It's hard to battle this disease alone. But together, there's No Stopping Us.