It's hard to put into words the emotional swing I've experienced over the past couple of weeks. When I walked out of the retinal specialist's office on January 30th, I felt empty, devastated and doomed.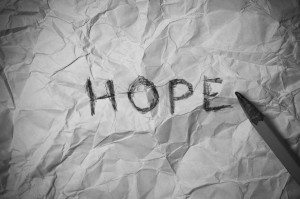 Now, less than three weeks later, I feel like I've been handed back my life. For nearly two weeks now, I've been diligently doing eye exercises and acupressure. And since last week, I've been significantly reducing my computer, smart phone, reading and TV time and taking the Chinese herbs from Dr. Yu. I've also been eating a pint of blueberries a day, limiting myself to one cup of coffee each morning and drinking room temperature water. Every day now, my energy is devoted to healing my eyesight. I start my morning with acupressure and quiet time and make sure I get in at least a long walk or quick workout during the day. And I feel better than I've felt in years.
I also feel like I'm seeing a little better. It makes sense that when you reduce stress, start consciously taking care of yourself and have a positive outlook, everything looks and feels better. But I also already feel like something else is going on inside me. In addition to everything else, I think the herbs from Dr. Yu that I dissolve in hot water each morning and evening are helping me–to the point that I'm worried I'm going to run out before my next appointment with him. (Not that I'm letting this stress me out, because i know it's a problem I can do something about).
Whatever it is that's happening, I feel an incredible sense of hope for my eyesight. And it's powerful.