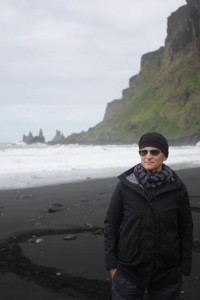 I have travel on the brain this summer. Most people do, as the summer months are an ideal time to step out of the daily routine and explore a great wide world that offers so much in the way of alternate vistas, unusual cultures and effortless relaxation.
But for my part travel is feeling more taxing than relaxing. As my peripheral vision narrows and my contrast dims, the planet's glorious colors seem muted and relentless footprints are edged with fear not freedom.
Having just returned from two weeks in Sweden and Iceland I'm still basking in the glow of a truly unique adventure. Yet on this particular journey I took fresh note of the strain that a new environment puts on my eyes and consequently my psyche. Dark corners are perilous, every step is guesswork, and crowded airports are throbbing with tension rather than anticipation.
There's a silver lining to the less sighted art of travel; improbable but true. Majestic rushing waterfalls are undeniably more profound to a traveler whose backup senses are intensified – where the pulsing pounding sound is equal to the thrill of the sight. I can sniff out a good fried fish shack at a hundred paces. And food even tastes brighter and more flavorful – lamb's heart tartare anyone?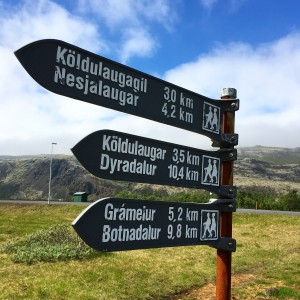 There were down days – there always are. I slammed into a cleaning cart in a mood-lit hallway, and tripped and slipped my way down a muddy, rain-soaked path at an ancient Icelandic hot springs. With each low I was reminded of a recent Facebook post from a wise RP friend. To wit – focus and thrive on what you CAN see and CAN do, knowing you may not always be able to do so. I strove to focus on my good fortune – the sheer physicality of travel, quality time with my beautiful family, and observing foreign customs through my own unique lens.
In conclusion? I won't stop. None of us should stop. RP can rob of us our sight but we mustn't let it dictate or obliterate our lifestyle nor the passions that are solely, inimitably us.
Let's get out there and show the world just what were made of!