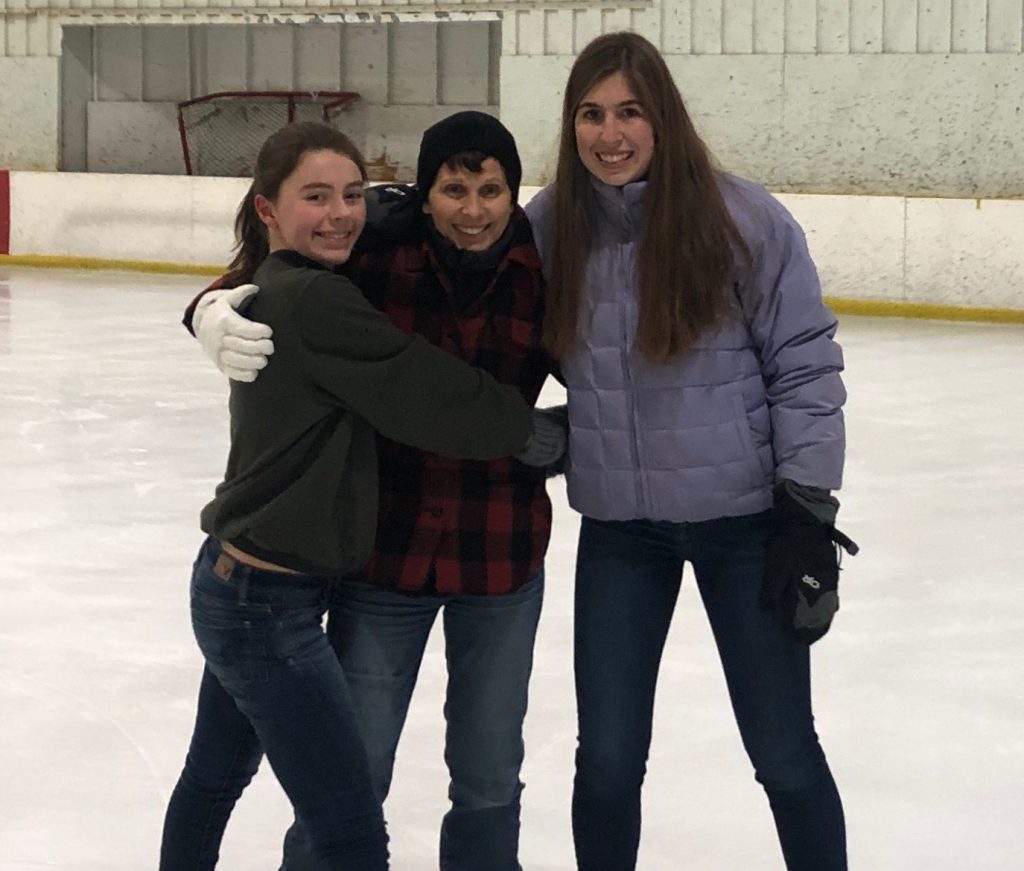 I want to start this post by shouting my intention to the world: I CHOOSE TO SEE!
It's been both interesting and infuriating to discover how many well-meaning people think that these words should be removed from my vocabulary. They tell me those words aren't rooted in reality and that my only way forward is to accept a world of darkness. I don't even know where to start with this mindset.
I did have a tough year last year as it relates to my eyesight. It's meant that I've had to start exploring alternative ways of working and getting around. But my focus will always be on seeing every beautiful thing there is to see—whether it's my daughters' faces, a new city, a sunset, the ocean or even the barista at my favorite coffee shop.
What I know for certain is that there is so much we don't know when it comes to epigenetics and how the mind and body work together to heal. I also know that there is plenty each of us can do to help preserve and even restore our vision because I've experienced it for myself.
The aggressive chemo I underwent for breast cancer three years ago took a hit on my retinas and my immune system but I'm working to repair both through diet, exercise, meditation, positive thoughts and gratitude, deep breathing and even cold showers. I know that blood flow, circulation, and low inflammation are key to overall health so that is where I'm focusing. I'm also using my color therapy lamp and micro current stimulation unit to stimulate my eyes.
Beyond all of this, there is a lot happening on the Western medical front and several exciting breakthroughs on the way—even for those RPers like me who don't have a known gene association. A researcher at Casey Eye Institute recently told me about a tiny chip now being tested in Europe that is expected to bring vision back to 20/100 when surgically implanted, and he expects this technology to be approved by the FDA in the U.S. in as little as seven years. He also told me about stage one clinical trials now underway that are focused on turning regular cells into light-sensitive cells that could replace photoreceptor cells that had died. In addition, he says more trials are in the works for stem cells—with the key focus centered on how to keep implanted cells alive long term.
I say all of this to remind everyone who is reading this blog that being Determined to See, regardless of the progression of our eye disease, is our right. It's also our destiny if we choose to go this route and continue to say NO to NO HOPE.
There is now so much scientific evidence illustrating the power of our thoughts when it comes to fostering sickness or health. Remember that what we focus on we energize; and what we energize, we expand.
We all have our challenges to deal with but we can address them while still keeping our focus on our end goal. They don't have to be exclusive. I can walk and chew gum at the same time. And I'm guessing that all of you can too.
In her powerful book, E-Squared, Pam Grout stresses the importance of keeping your focus on what you want, not where you are. She likens this to being in Baton Rouge but wanting to get to New Orleans — which represents everything you desire.
"Just keep on walking towards New Orleans and don't look back," she advises.
That's what I'm doing. Some days I only make it a few steps. Other days I cover fifty miles. What's important is that I keep on moving forward.
As my dad always says, "You never know what you can accomplish as long as you keep on going. As soon as you quit, you have your answer."
You can be sure I'm just getting started. I don't care how long it takes or what form it takes. I CHOOSE TO SEE.