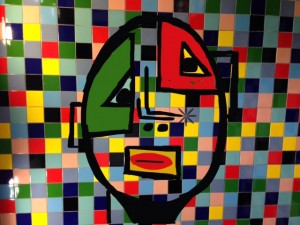 My path to iPad art started simply, with a brush, a stick figure, and mad desire. Creative yearnings morphed into a talent for watercolor, but as my eyesight dimmed the tiny tools were harder to maneuver and I turned my focus to collage, happily manipulating found objects and sumptuous papers. My first iPad art class was a revelation, the ingenious device supporting my fading sight with brilliant light, yielding endless possibility of color and form as seen through my unusually muted eyes.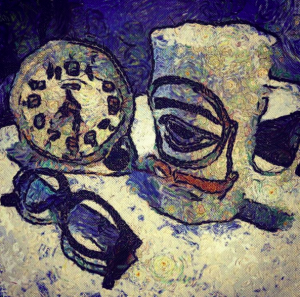 Not content with drawing for drawing's sake, I resolved to channel my disability into imaginative vision, to turn disadvantage to advantage. Thus the conception of Eye Will Artistry, born of genuine desire to design distinctive eye prints and objects that speak to my fight, my hope, and my steadfast support of everyone who battles visual impairment.
Eye Will Artistry raises essential awareness for RP, a disease with no cure. My eyes don't afford me the luxury of viewing the world in the traditional sense, yet my perspective is uniquely my own. As my pieces sit in houses and apartments, bedrooms and baths, in chairs and on walls, they are a source of continued inspiration, an enduring reminder of the power of positive thinking and the matchless gift that is our sight.
Follow my intrepid journey and see the world #throughmyeyes on Instagram @eyewillartistry. Comment on the blog and let me know how you see the world! And keep your eyes peeled for snappy Eye Will Artistry pop-up shops throughout the year!