FOCUS
Buy Now:  AMAZON, BN.Com or order through any bookstore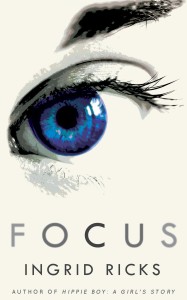 At 37, journalist Ingrid Ricks is shocked to learn she suffers from advanced stages of  Retinitis Pigmentosa, a devastating degenerative eye disease that doctors said would eventually steal her remaining eyesight. Gripped with the terrifying fear that she wouldn't be able to see her two young daughters grow up, would become a burden to her husband, and would lose the career and independence that defines her, Ingrid embarks on eight-year quest to fix her eyes that, instead, ends up fixing her life.
"A strong addition to any contemporary memoir collection." – Susan Bethany, Midwest Book Review
"Some stories are too important to ignore. This is one of them"– Cally Phillips, IndieeBookReview
"A moving and uplifting  memoir"– Indie Reader

"An honest and inspiring reminder to live your dreams everyday, and cherish your family every precious moment you breathe." – Libby Hyland, reader
Hippie Boy: A Girl's Story
Buy eBooks Now & Pre-Order Paperbacks: Amazon and BN.Com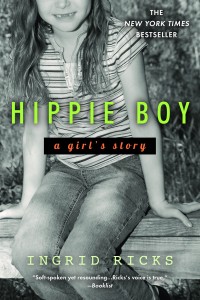 Discover the unforgettable New York Times bestselling memoir about growing up in a dysfunctional Mormon family–and finding escape, adventure, and hard-earned wisdom on the road…
"A stunning masterpiece by a first-time author." eNovel Book Review
"A moving and inspiring story of a teenage girl who rises above the constraints of her oppressive family life. Five stars." IndieReader.com
"A soft-spoken but resounding reminder of the power plays tied to religion." – Booklist
"A triumph of the human spirit…One of the most successful bildungsromans I've ever read." C. Hanson, Mainstreet Plaza
A Little Book of Mormon (and Not So Mormon) Stories
A collection of moving short stories about finding your own personal and spiritual beliefs amid a strict religious upbringing, and learning to embrace and accept people for who they are.
"A sincere delight for Mormons, non-Mormons, and anyone who has ever had parents." CozyLittleBookJournal
"Everyone, Mormon or not, should read it. The book has a lot of warmth and truth, and we could all learn a little from her hard won wisdom"– Christina K. Ahn, Book Reviewer