In my work life, I'm an author, writing coach, and inspirational speaker.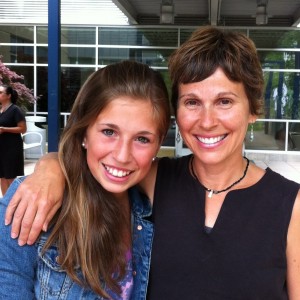 But my world centers on my husband, John, and our two daughters, Sydney and Hannah. They mean everything to me and the idea that my eye disease, Retinitis Pigmentosa, could soon steal my remaining eyesight and keep me from seeing them and fully participating in family activities has given me the kick in the gut I need to do everything in my power to preserve, and if possible, improve my vision.
I've been dealing with RP since 2004, when my first ever visit to an eye doctor uncovered that I was in advanced stages of the eye disease and was already legally blind. I've dabbled with a few treatments over the past few years, but have never fully committed myself to doing everything necessary to save my eyesight — until now.
Retinal specialists keep telling me that my eye disease is incurable and that there is nothing I can do to stop the progression — or the inevitable. I refuse to accept this.
I'm devoting the rest of my life to my eye health, and to writing about my experience to help others with Retinitis Pigmentosa who are searching for answers and for help to maintain and save their vision.  I've completely changed my diet and lifestyle, and am trying every treatment that resonates with me.
Recently I published Focus, a memoir about my journey thus far with Retinitis Pigmentosa. That story shares how my struggles with my eye disease gave me the clarity to go after my dreams, embrace the moment and focus on what counts in life. My next story is devoted to my ongoing quest to improve my eyesight and reclaim the part of myself that RP has taken from me.
For more about me please visit my website.